Precast concrete drainage cartel – appeal denied
First published by Author on September 08, 2021 in the following categories: Cartels Market Sharing Price Fixing Price Hikes Pricing and tagged with cartels | cma | competition law | investigations | marktet sharing | price fixing | pricing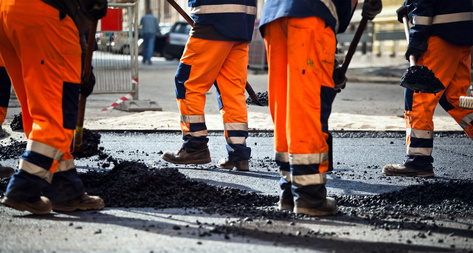 The Competition and Markets Authority (CMA) has previously confirmed the denial of an appeal made by FP McCann Ltd, a company understood to be involved in an alleged precast concrete drainage cartel, who reportedly sought to evade the £2.5m issued to them for their reported infringement of competition law.
The earlier update with regards to the cartel investigation marks an end to the four-year legal case. It is understood that several companies had previously either admitted to their illegal practice or accepted penalties, while FP McCann lodged an appeal in December 2019 with the hope that the ruling would be overturned.
The CMA's final decision looks to mark a victory for businesses and consumers across the UK, setting an example that any form of illegal price-fixing and collusion will not be tolerated by the watchdog.
The precast concrete drainage cartel case to date
While the precast concrete drainage cartel case first began on 15 April 2016, the preliminary investigations took some time to get underway, and it was not until 13 December 2018 that two accused companies admitted to engaging in cartel behaviour. Stanton Bonna Concrete Ltd and CPM Group Ltd reportedly both accepted that they had breached competition law in their supply of precast concrete drainage products and agreed to pay the fines issued by the CMA.
The third supplier, FP McCann, was not issued a penalty until late 2019, when the CMA declared that all three suppliers had infringed competition law in their view, and imposed fines exceeding £36m. In response, FP McCann made an appeal to the Competition Appeal Tribunal, which has since then been denied.
Cartels and UK competition law
Cartels usually involve two or more businesses colluding regarding prices and business practices so that they can dominate the market. This can mean that they are unfairly and illegally eradicating other competitors within their sector.
The companies in the precast concrete drainage cartel were reportedly found guilty of two of the most major violations of competition law – price-fixing and market sharing. The companies are understood to have agreed upon price lists which they would then use to negotiate deals with customers, and they also reportedly agreed not to compete for each other's customers so they could maintain their own share of the market.
Legal action is essential
The penalties against the precast concrete drainage cartel are a welcome step for consumers and business alike, and highlights the important work that the watchdog continues to engage in.
Further, in the case of consumers, sometimes they can claim for money lost as a result of paying a high, fixed price. In the case of businesses who have been unfairly pushed out of the market, they could pursue damages for any lost revenue.
The content of this post/page was considered accurate at the time of the original posting and/or at the time of any posted revision. The content of this page may, therefore, be out of date. The information contained within this page does not constitute legal advice. Any reliance you place on the information contained within this page is done so at your own risk.
Request a call back from our team!
Fill out our quick call back form below and we'll contact you when you're ready to talk to us.
All fields marked with a * are required.
---