More time allowed in the supply of groundworks investigation
First published by Author on November 20, 2019 in the following categories: Industry Market Sharing Price Fixing Pricing and tagged with cma | competition law | construction industry | pricing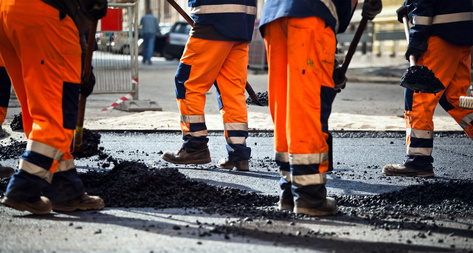 More time has been allowed for representations to be made in the supply of groundworks investigation that's currently being undertaken by the UK's competition regulator.
The CMA (Compensation  and Markets Authority) issued their statement of objections back in April 2019 and announced their provisional findings. The CMA confirmed that they suspect there are three suppliers who are engaging in behaviour that may distort competition in the market. Until final determinations are made, these are just allegations at this stage.
Notably, the CMA decided to continue with their investigations, so we assume that they must believe that there is some evidence to support their allegations.
Background to the supply of groundworks investigation
The CMA's supply of groundworks investigation was launched back in February 2017, with a formal statement of objections issued in April this year.
The CMA has alleged that three suppliers may be breaching competition law by coordinating their commercial behaviour. It's believed that they are allegedly coordinating on important things like pricing in order to reduce competition over price and strategic uncertainty. This reportedly includes the sharing of commercially sensitive information that relates to the supply of groundworks in the UK.
The three suppliers allegedly involved in this behaviour are understood to be M.G.F. (Trench Construction Systems) Ltd, Mabey Hire Ltd and Vp Plc. Parent companies are also in the CMA's reports as well.
Change to timeframes
We understand from the CMA that more time has been allowed for parties involved in the investigation to provide written and oral representations. We were originally expecting to hear something last month, but this has now been extended to next month.
We are therefore expecting to hear of more developments very soon unless more extensions are needed and are granted.
What's next for the supply of groundworks investigation?
We should know more in terms of how the investigation into the supply of groundworks is developing, and what will happen next, once representations have been made.
As per the extension, we expect to hear something in the next few weeks.
If the companies allegedly involved have been engaging in behaviour that may distort competition, they could face significant fines. Early cooperation can lead to reductions in fines as the CMA's time and resources is saved. As such, if anything untoward has been going on, we would normally expect some admissions and cooperation to be forthcoming.
The content of this post/page was considered accurate at the time of the original posting and/or at the time of any posted revision. The content of this page may, therefore, be out of date. The information contained within this page does not constitute legal advice. Any reliance you place on the information contained within this page is done so at your own risk.
Request a call back from our team!
Fill out our quick call back form below and we'll contact you when you're ready to talk to us.
All fields marked with a * are required.
---