CMA launches children's social care study
First published by Author on June 02, 2021 in the following categories: Consumer Law Industry Investigations Latest Pricing and tagged with cma | consumer law | investigations | pricing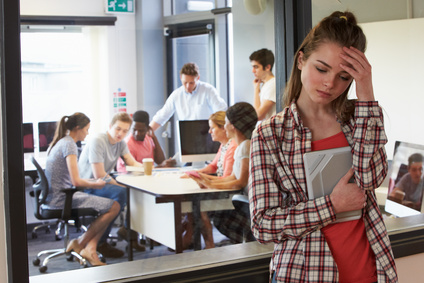 In March, the CMA announced its intention to begin a children's social care study in an effort to understand the rising costs of care and lack of supply reportedly affecting the sector. The review is only a preliminary step, but it could lead to future recommendations or, potentially, a full investigation into social care.
The announcement is said to have come following concerns from other organisations, which have raised the issue of private sector provision of social care and the high profits these private providers may be reaping. In January, Josh MacAlister, chair of the Independent Review of Children's Social Care in England, wrote to the CMA asking for the social care market to be investigated.
There is no evidence to suggest that the CMA is looking into anti-competitive practices in children's social care, or breaches of competition law. Instead, the CMA is investigating how profit-driven companies may be affecting the provision of appropriate placements for children.
The state of the sector
In his letter to the CMA, Josh MacAlister cited the following issues in children's social care:
insufficient supply of homes for children;
high and increasing costs of placements;
the role of the private sector in the placement market.
Sector leaders are said to have welcomed the request for a CMA investigation. Though similar reviews have been conducted within the sector itself, the CMA's statutory powers could allow its investigation to go further, collecting evidence that was previously out of reach.
Approximately 99,000 children in Britain are under the care of their local authorities, which are responsible for finding foster care placements and buying places in care homes. According to current statistics from the CMA, 70% of children in care homes in England are in private sector homes, while the percentage stands at 78% in Wales.
A recent study reportedly identified that some independent care home and foster care placement providers are gaining profits of over 20%.
Children's social care study aims
The CMA children's social care study is set to look into the supply and the potential impact of high profits, aiming to establish whether gains have been made by private providers at the expense of quality care provision.
The CMA cites four points of investigation:
The supply of placements – whether placement provision is balanced well between local authorities, private sector companies and third sector providers, for the benefit of children and local authorities.
Prices – whether increasing prices are putting pressure on local authority budgets.
Commissioning of places – whether local authorities could secure appropriate placements more effectively.
Investments in the system – how investing could ensure more placements are available, and whether improvements are needed to achieve this.
Source: CMA.
Protecting vulnerable children
The CMA aims to eradicate any potential anti-competitive practices to ensure that consumers and businesses are getting a fair deal. In the case of the children's social care study, vulnerable children may be being failed by the lack of availability in the system, meaning that they cannot access the placements they deserve. Local authorities may also be unable to correct this problem if budgets are being stretched by the high prices of private care companies.
As advocates of competition regulation, we believe that it is vital that vulnerable children are protected by the system designed to care for them. We hope that the children's social care study will provide ample evidence for the CMA to review and act upon if necessary.
IMPORTANT: advice on this page is intended to be up-to-date for the 'first published date'.
Request a call back from our team!
Fill out our quick call back form below and we'll contact you when you're ready to talk to us.
All fields marked with a * are required.
---